Doreatha
(Age 18)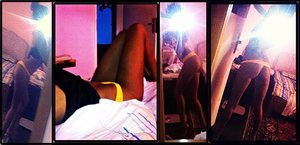 Bay City, OR
About DOREATHA :
"I SO love dressing up!!
Be nice and friendly to me and I will take requests! Aside my football jersey I have nrse maid cowgirl costumes whatever you name it i good it!!
Luv to flaunt my stuff online lol
If you are really good to me I might even send you some more shots of me in my football jersey :))"